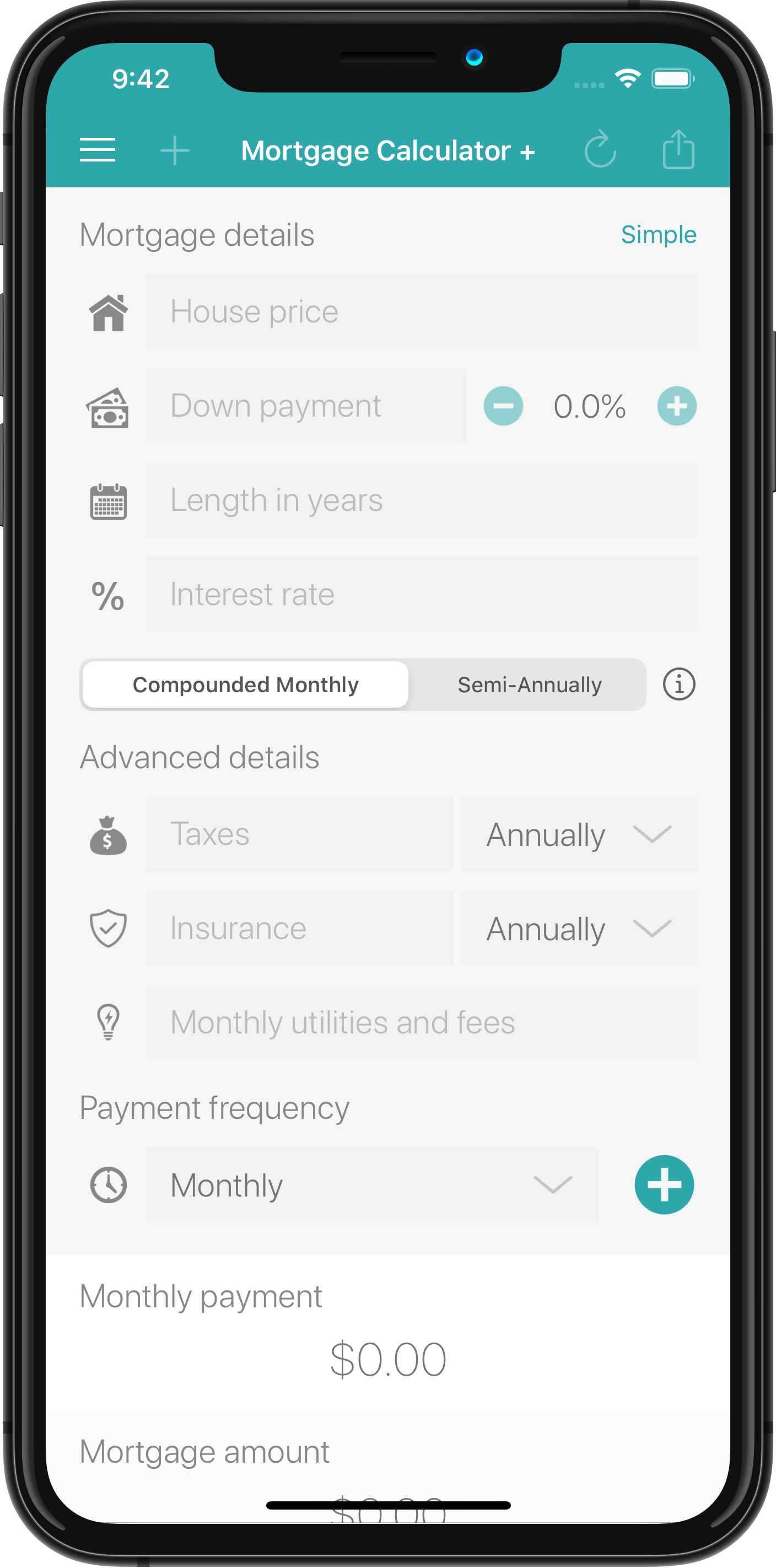 Mortgage Calculator +
Mortgage Calculator + is for everyone; from the first-time home buyer to the experienced realtor. Beautifully designed and accuracy you can bank on, Mortgage Calculator + is one of the best apps of its kind!
Top Features
Compound Interest
Whether your mortgage is compounded monthly (U.S. and most other countries) or semi-annually (Canada), this calculator can do both!
Increase Payments
How much could you potentially save on your mortgage if you increased your payment by $50? Or $100?
Find out! Simply type in the amount you'd like to increase your payment by and discover all the savings that could be yours!
Payment Frequency
While many other mortgage calculator apps only calculate monthly payments, with Mortgage Calculator + choose from weekly, bi-weekly, or monthly payment frequency options.
Compare and Save
No need to enter your mortgage information more than once. Just hit save and that information will be available next time you open the app.
Also, compare saved mortgages and see what length, interest rate, etc. is best for you!
Amortization Table
A detailed amortization table is generated to show you just how much of your yearly payments go towards interest and how much go towards principal.
Export to PDF or Email
Easily export your mortgage payment calculations to a professional-looking PDF report, or choose to send them quickly by email.
Reviews
★★★★★ Useful App
This app was exactly what I was looking for. It's much more user friendly than some of the other mortgage calculator apps out there.
Great update. 5 stars when the other features are available.
Love this app! It's awesome.
A very efficient and useful app with fantastic features - I'm very pleased with this!
Great design and works as expected!